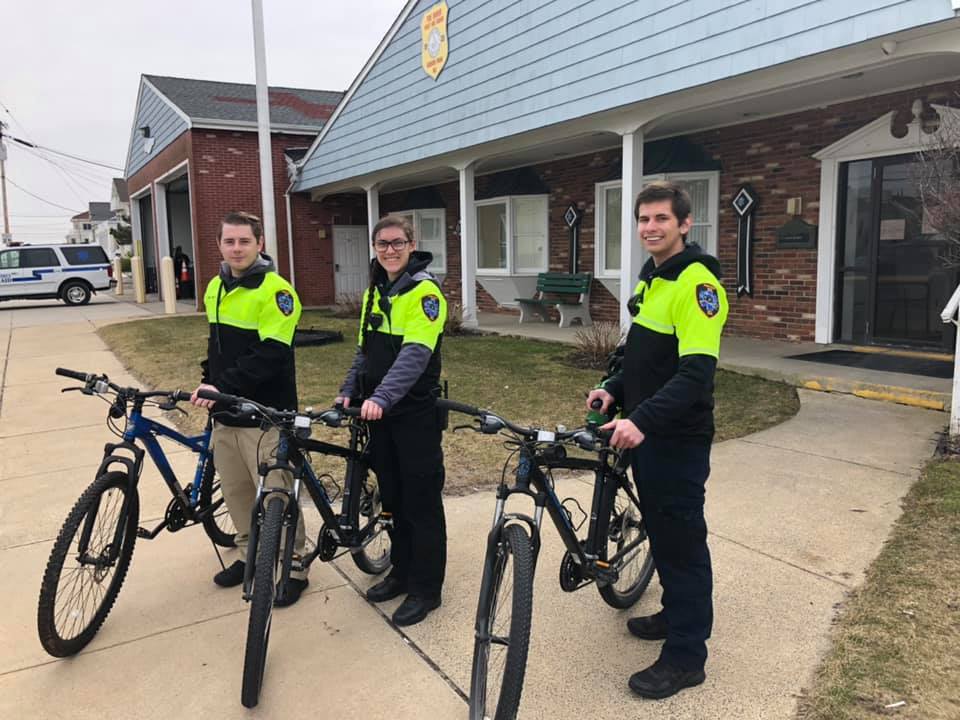 The Point Boro EMS Bike Team provides BLS level emergency medical services support during large gatherings and special events and serves as a mechanism for ongoing public relations. The unit is overseen by Corporal Rolando Olivarez

The primary function of the team is to provide EMS services during special events within the Point Pleasant Borough. Point Pleasant Borough hosts numerous events throughout the year that draw very large crowds, including parades, holiday festivals, special walks/runs, and many other events. The Bike team has also handled events in other municipalities in Ocean County. It is not uncommon for these events to draw thousands of people. As a result, ambulance access to patients is limited, which can significantly increase response times to a person in need. Point Boro EMS Bike Teams, however, are able to quickly access patients in crowded, hard-to-reach areas, normally in less than four minutes. We patrol in two-person teams and each team carries airway supplies, bandaging supplies, oxygen, and emergency medications.
The bike team consists of nine members; all of which or NJ EMT or Nationally Registered EMT certified.

Members can easily be identified by their marked bicycles and their yellow uniforms with reflective lettering identifying them as Point Boro EMS Bike EMT's.
If interested in using the EMS bike team for your event contact Chiefsquad35@outlook.com